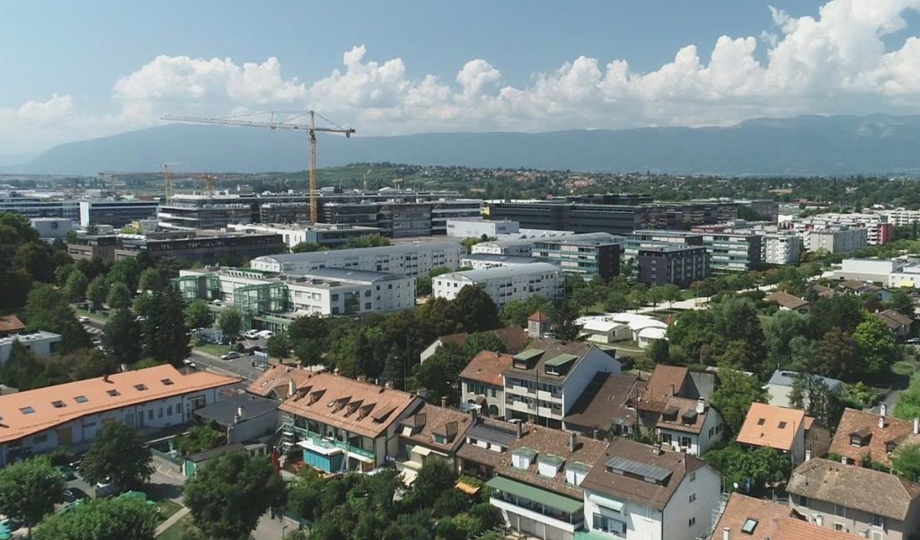 Design of mobility services
Scope of the contract
The Plan-les-Ouates industrial zone (ZIPLO) has grown rapidly and now boasts 500 companies employing around 15,000 people. Over the years, however, access to the zone has deteriorated considerably, particularly due to traffic from the Bardonnex customs office, the motorway and the city centre. This situation, combined with the saturation of parking and traffic in the area, was the starting point for mobilidée to undertake a wide-ranging review of the issue, as requested by the stakeholders.
Suggested solutions
The mobility studies launched in 2008 led, from 2011 onwards, to the development of an
area mobility plan, the main recommendation of which was the creation of a facilitating structure: the Centrale Mobilité. Its mission: to inform, advise and support the area's employees and businesses as they adapt their mobility.
Personalised advice
Carpooling matching service
Fleet of self-managed shuttles serving the Canton of Vaud and neighbouring France
Fleet of electric bicycles
Subscription to public transport
Management of the 2 communal car parks in the area (via fairmove according to sustainable mobility criteria)
Stakeholders involved
Commune of Plan-les-Ouates
Association of companies located in the ZIPLO
Canton of Geneva
Fondation pour les Terrains Industriels (Foundation for Industrial Land)
Results
35 companies involved in the mobility plan (over 70% of employees)
15 self-managed shuttles operated daily
A doubling in the frequency of buses serving the area at peak times
An increase in the car-pooling rate to 20% (compared with an average of 13% in 2008)
Optimised car park management, with more than 270 subscriptions issued in the area
The Centrale Mobilité of the Plan-les-Ouates industrial estate (ZIPLO) was awarded the 2015 Canton of Geneva Sustainable Development Prize.